Top rated Nigerian music artiste, Founder of DMW Davido has been trending on social media recently. The reason for this is that the singer on the 17th of November 2021 took to his IG story and revealed new his Wema Bank account details, requesting his "true friends" to 'show him love' for his upcoming birthday.
As it would turn out, Davido has quite a number of 'true friends' as the singer currently has over 130 million Naira deposited into his account. Davido of course was thrilled by this, so much so that the singer set a target of reaching 200M after the positive feedback from fans and well wishers.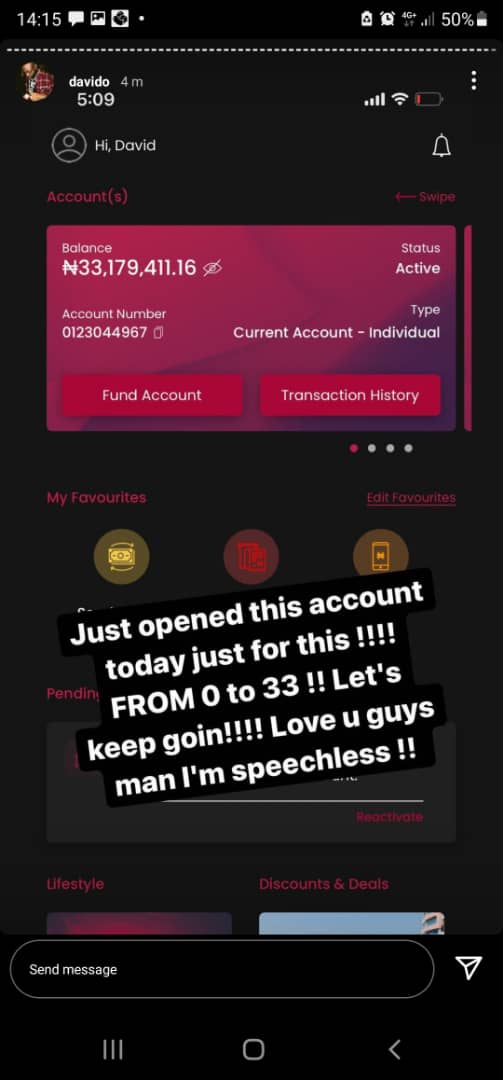 The singer has made sure to give his fans updates of the amount of money being gifted to him. In the latest update however, the singer has revealed that the account has been put on hold, which means that there is great restriction in transaction from and to the account.
Most times, banks would place an account (especially a newly created one) on Post-No-Debit (PND) which is a restriction to not allow any withdrawals or transfers from the bank account , essentially blocking the account from outflow. It is usually drastic a measure taken to allow for investigation and possibly to reclaim any illegal credit into an account.
The singer revealed this latest information in an IG story posted today, 18th November 2021.
Check it out below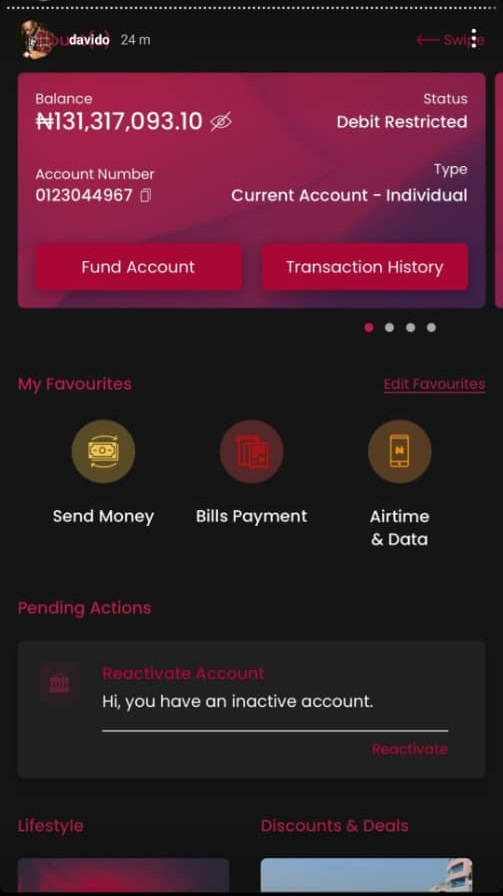 It is worthy of note that while many celebrities and big names have donated greatly to the 'Davido cause', others have expressed displeasure with the arrangement, commenting that a celebrity of Davido's tier should be soliciting funds on social media. What do you think?